EQ Pure Arctic Oil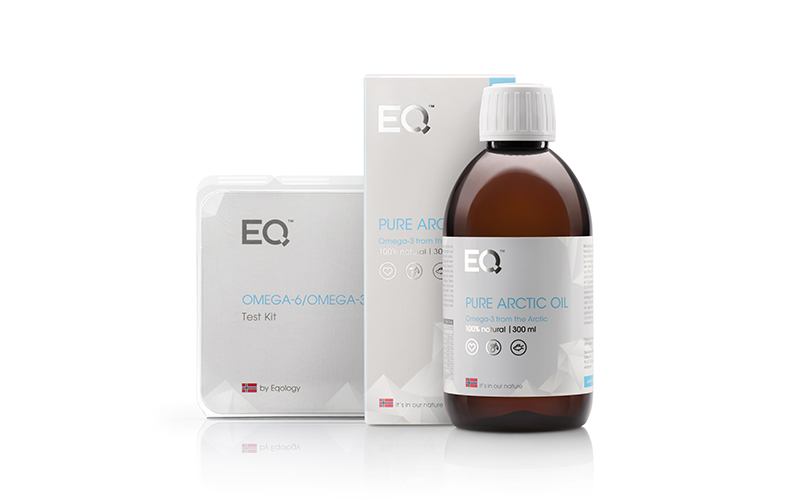 Pure Omega-3 oil from 100 % Arctic wild fish with cold-pressed olive oil and vitamin D3 – and an added fresh lemon flavour

Order your 6 month subscription today!
You can choose 6 mth subscriptions with or without the EQ Omega-3 Test Kit. Take the first test before you start taking EQ Pure Arctic Oil, and the second 120 days later. We recommend a double dose of oil in the first month, so you will pay for two bottles first month, and the test (if chosen) as a monthly installment included in your subscription price. Shipping fees are extra.

Results show that nearly all who have used EQ Pure Arctic Oil for at least 120 days have achieved an improved fatty acid balance. EQ Pure Arctic Oil contains pure omega-3 oil from cod, fished from the nutritious, Arctic waters off the Norwegian coast.
If there is something you are wondering about concerning EQ Pure Arctic Oil, check out our FAQ
here